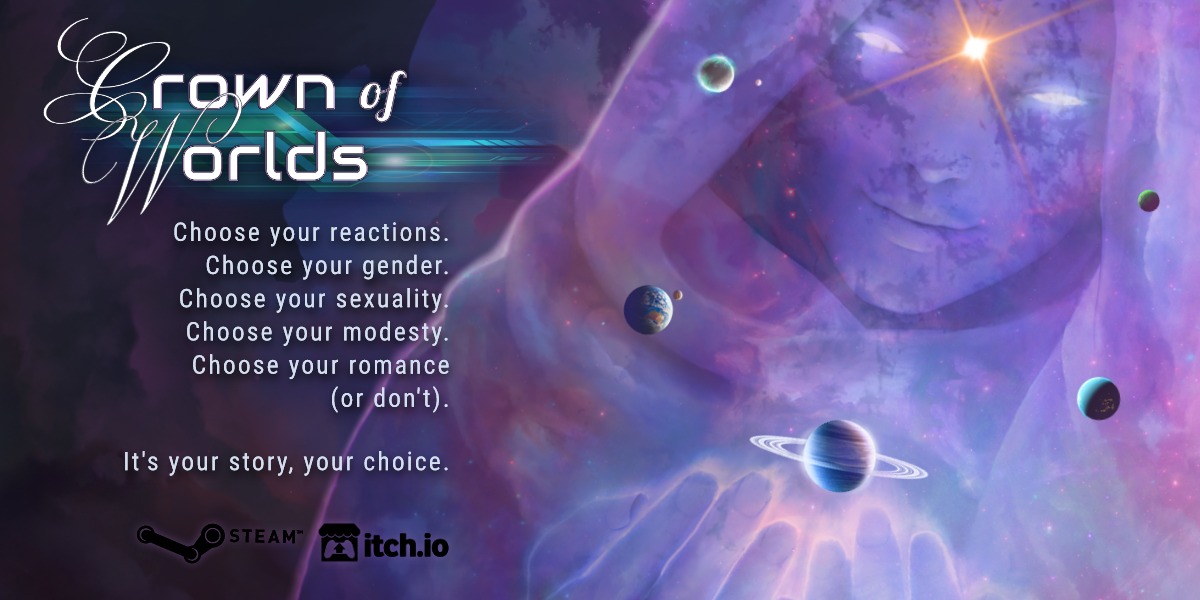 Crown of Worlds
Crown of Worlds has left the pilot stage!!!
---
Hello everyone!
We're feeling pretty emotional around here. It's been a year and a half since our writer first pitched Crown of Worlds to the Patron-in-Chief, and the concept pilot saw a lot of changes—both before, and after, funding. As of today, our ideas are no longer visions; they're reality. We love how the final structure, plot, art, and designs have shaped up, but in keeping with our company motto, we'll let you decide for yourself. In addition to updates we've made to the project page, here's the information you've been waiting for!
—Crown of Worlds Team

Content Features
Projected content at launch in 2020:
300,000+ words
30 character sprites
30 character paintings
30 background paintings
20+ story endings
14 original music tracks
5 optional romances
Settings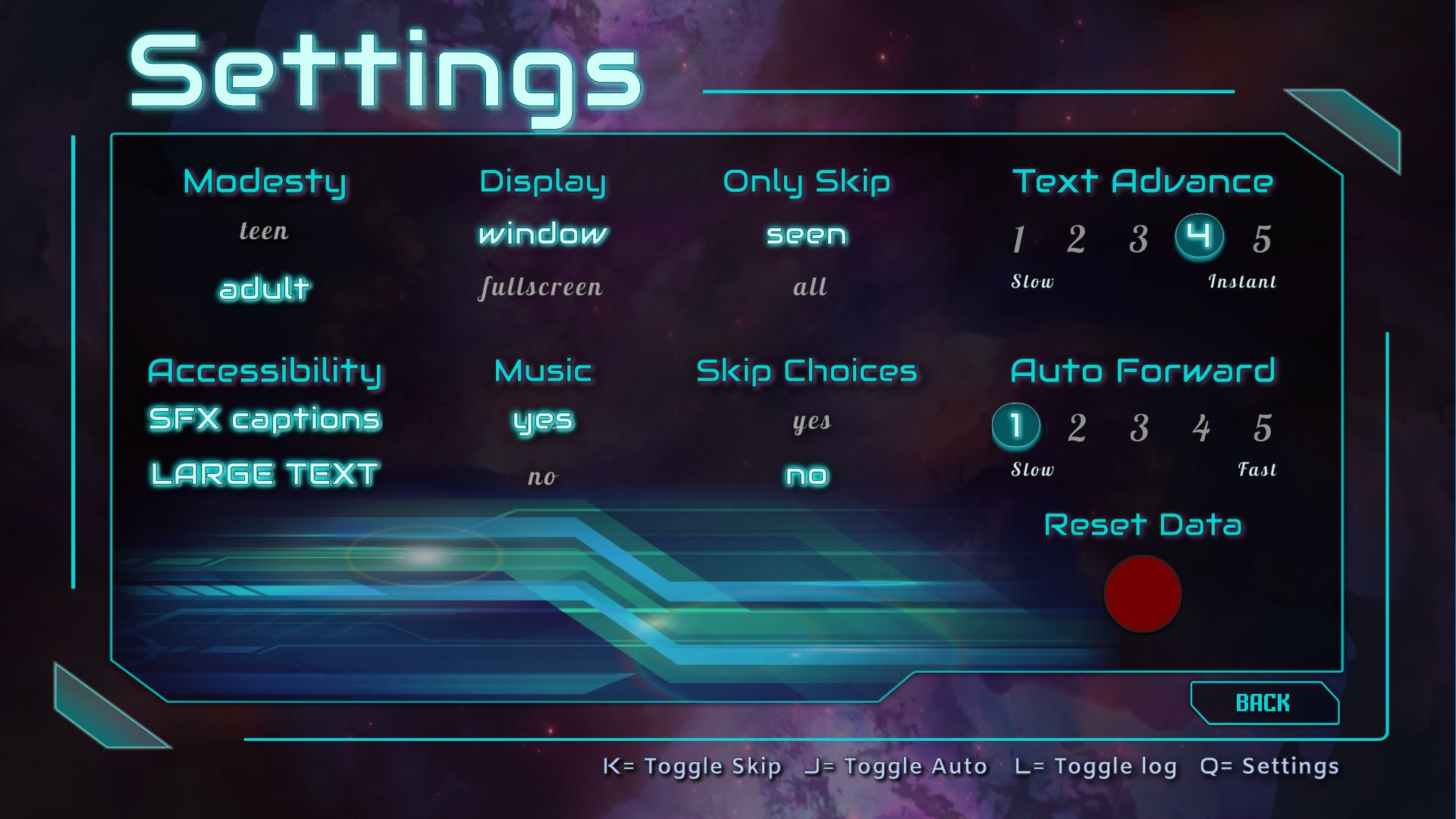 We added modesty and accessibility toggles in addition to standard visual novel settings.
Modesty Settings
The first notable change we made to the story structure was to create a modesty setting. Lydia originally wanted to write the story for mature audiences only, but thanks to the flexibility afforded by software accessibility, she agreed to write versions for both a teen audience, and an adult audience.
Teen: Readers who wish to avoid vulgar language (and sexually implicit content, should they start a romance or five) can choose the "Teen" setting for a PG-13 experience.
Adult: Readers who live by the words "Life is rated R" would probably enjoy the "Adult" setting (for colorful language and sexually implicit content, of course).
Accessibility Settings
Sound Descriptions: Crown of Worlds has sound effects in addition to the original soundtrack. Deaf and hard of hearing readers, or readers who play with no volume, may enjoy the SFX Captions switch. Captions will appear above the message box where the story text appears.
Large Text: Increases the message box's text size from 40pt Arial to 60pt Arial for the visually impaired.
Note: We must use programming software that's accessible to a disability within our dev team. That software's ability to produce an application that's compatible with screenreaders is untested. Just in case, our writer has already agreed to convert the Crown of Worlds script into an e-book format which the blind can more easily enjoy.
Memories Menu
We added all the things we love to see in a visual novel's special menu:
Myth: Read the Crown of Worlds origins myth.
Music: Places individual tracks from the OST at the whim of your clicks, and provides an easy way to purchase it for your very own.
Dark Ends: Lists each Dark End and indicates whether or not it has been unlocked, and allows for easy re-reading.
Album: Relive character paintings and their scene progression (visual records only).
Scenes: Easily navigate to a specific chapter within the story.
Note: We may add another sub-menu for romance and normal endings depending on how complicated things get. What tangled webs we weave!
Character Design and Introductions
Note: At this time, we do not plan to program a sprite for main character Bellot.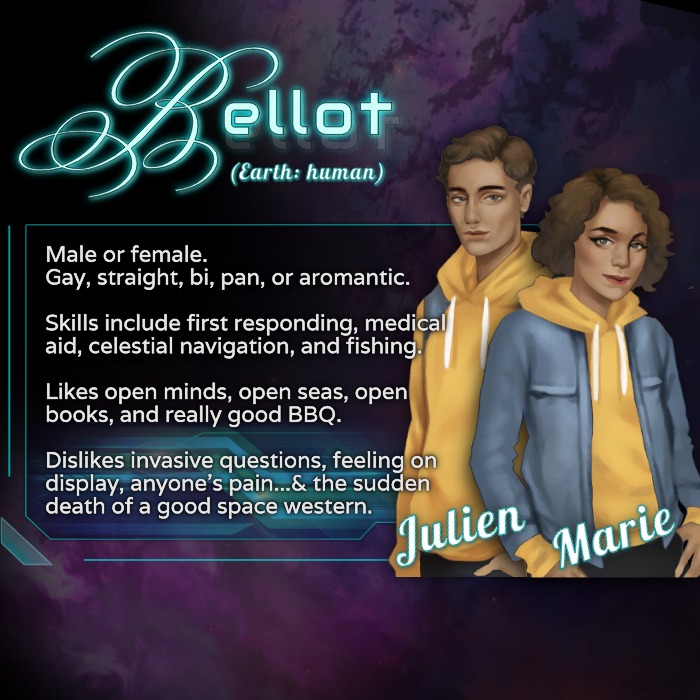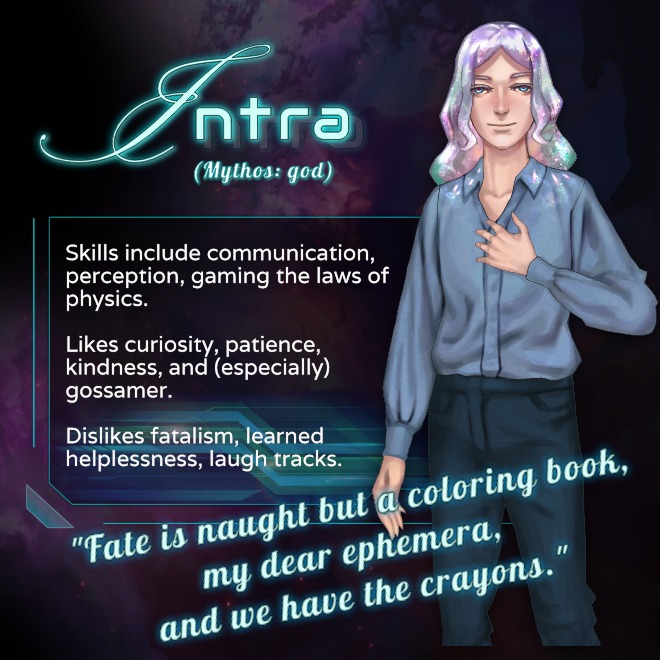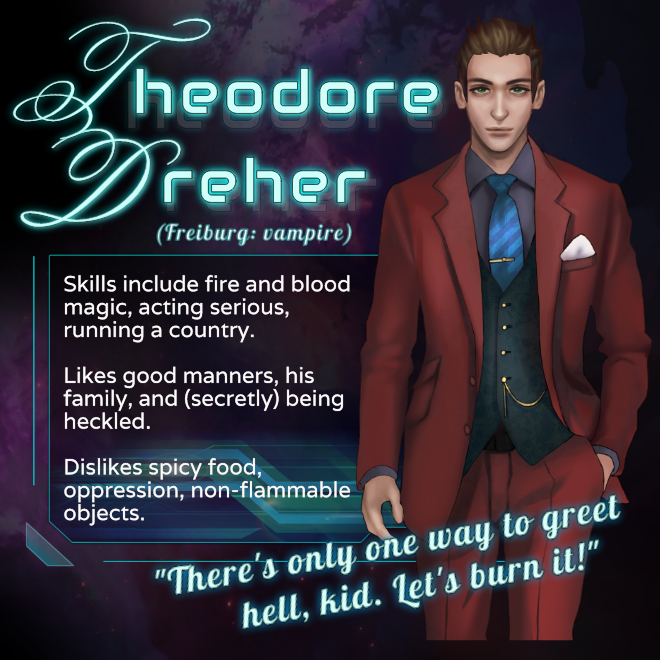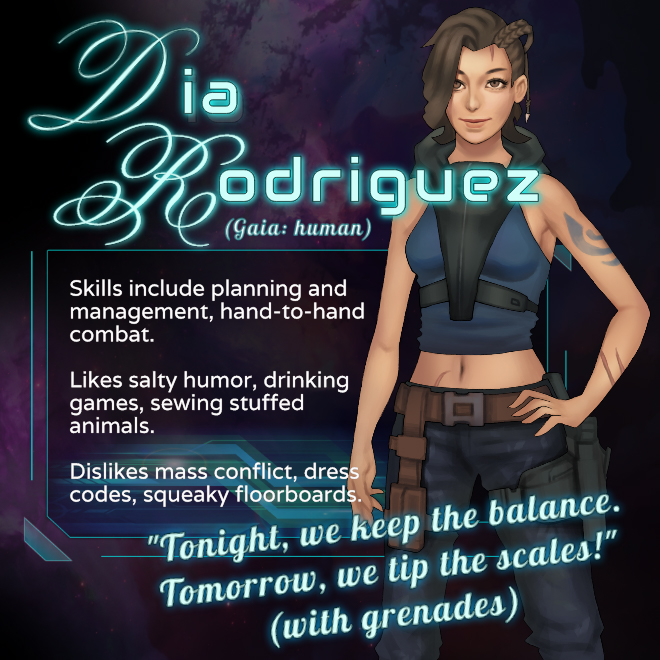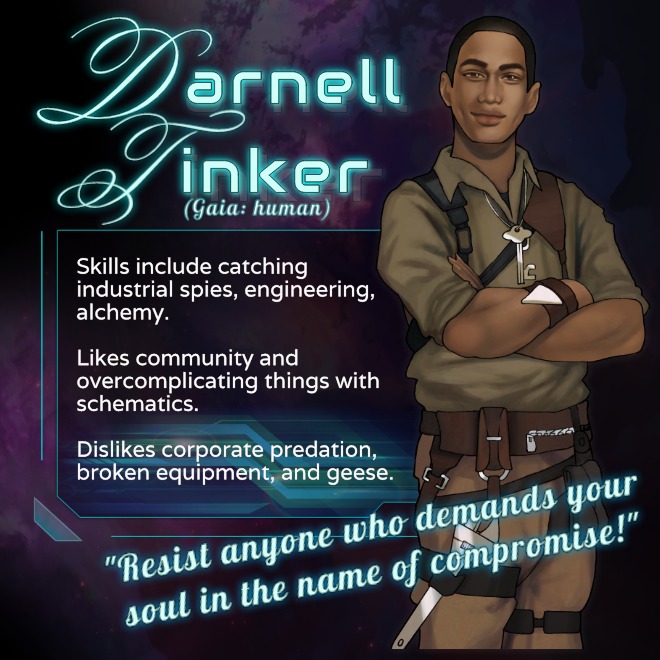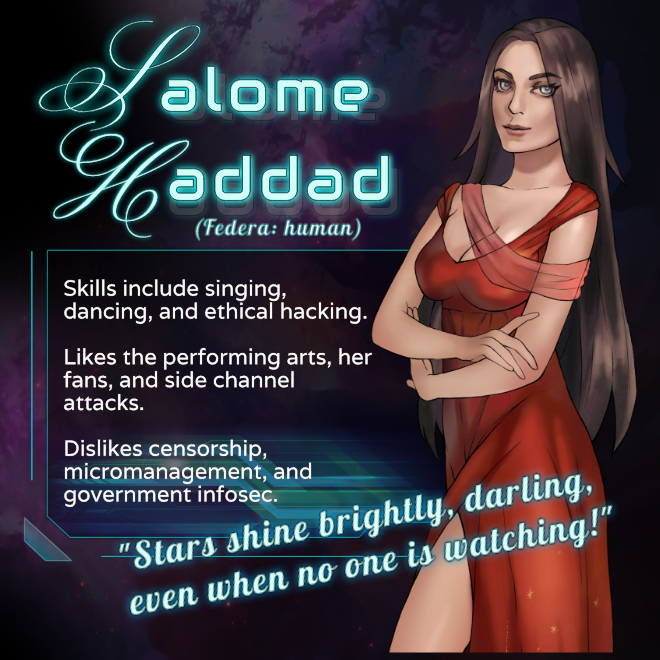 The story trailer and game start video will be finished soon, so be sure to follow us for notifications!