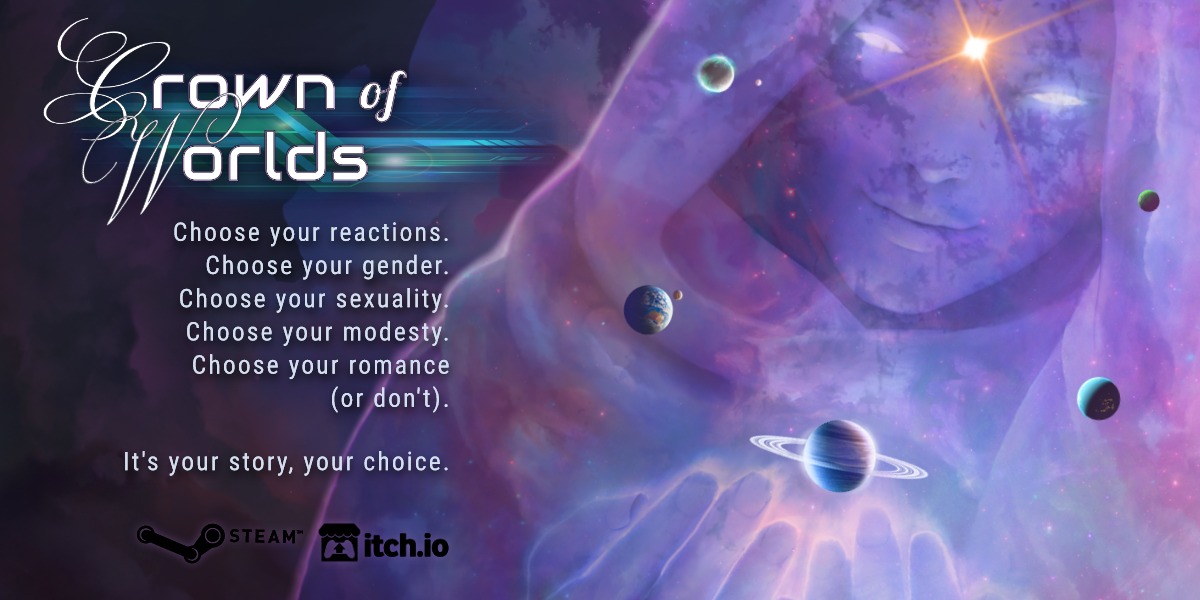 Crown of Worlds
Happy holidays!

We at Prismatech Media Arts would like to thank everyone who has kindly watched over us as we convert our pilot demo into an amazing visual novel. We have updated most of the art here in the store, and added sneak peeks of the new menus, scene examples, and the main cast!

The OST is well under way. Check out our composer's soundcloud for a preview track! The track is called Entangled, and will be used during emotionally complicated scenes.

Our artists are working along at a steady and sustainable rate. Now that we have a decent archive, expect to see some regular previews on our Twitter, Instagram, or our main site!

Last but not least, the writing is coming along well. The first part, in which Bellot (MC) visits Planar Domain: Freiburg, is nearing completion. The platonic route, before dark ends and dialogue options, will be around 80,000 words. After that, author Lydia Rivers plans to write Planar Domain: Gaia, then Federa, and finally Mythos. She also plans to rework the introduction for the demo once the Planar Domain plots are complete.

We hope to have another demo up for you to try by Dec 31, 2019! We'll work steadily with that goal in mind.

Happy New Year, everyone!