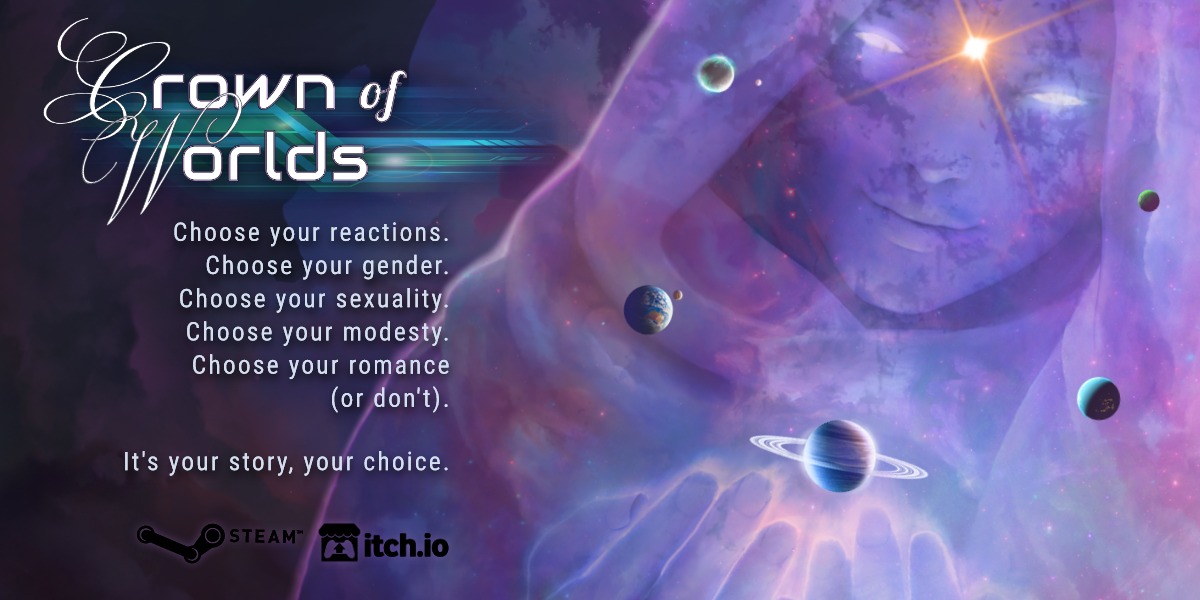 Crown of Worlds
Mini patch & major bug fix for OSX
---
Hi everyone!
I hope your weekend is going great! We're working hard over here to share our creation. Thank you for bearing with us as we learn and grow!
In these versions, we made sure that the credits are slower than the speed of light—they should be easier to read that way.
We also resolved an issue preventing the OSX app to open properly. We kind of broke our own signature, however, so until we resolve that in a separate patch, OSX users with Guardian on can open the app by holding down the option key, and right-clicking the CrownofWorlds app (CrownofWorlds.app). Choose "open," then click "open" again at the prompt.
We sincerely apologize for the inconvenience.
Files
Crown of Worlds Demo (OSX 64bit)
739 MB
Crown of Worlds Demo (Windows 64bit)
721 MB